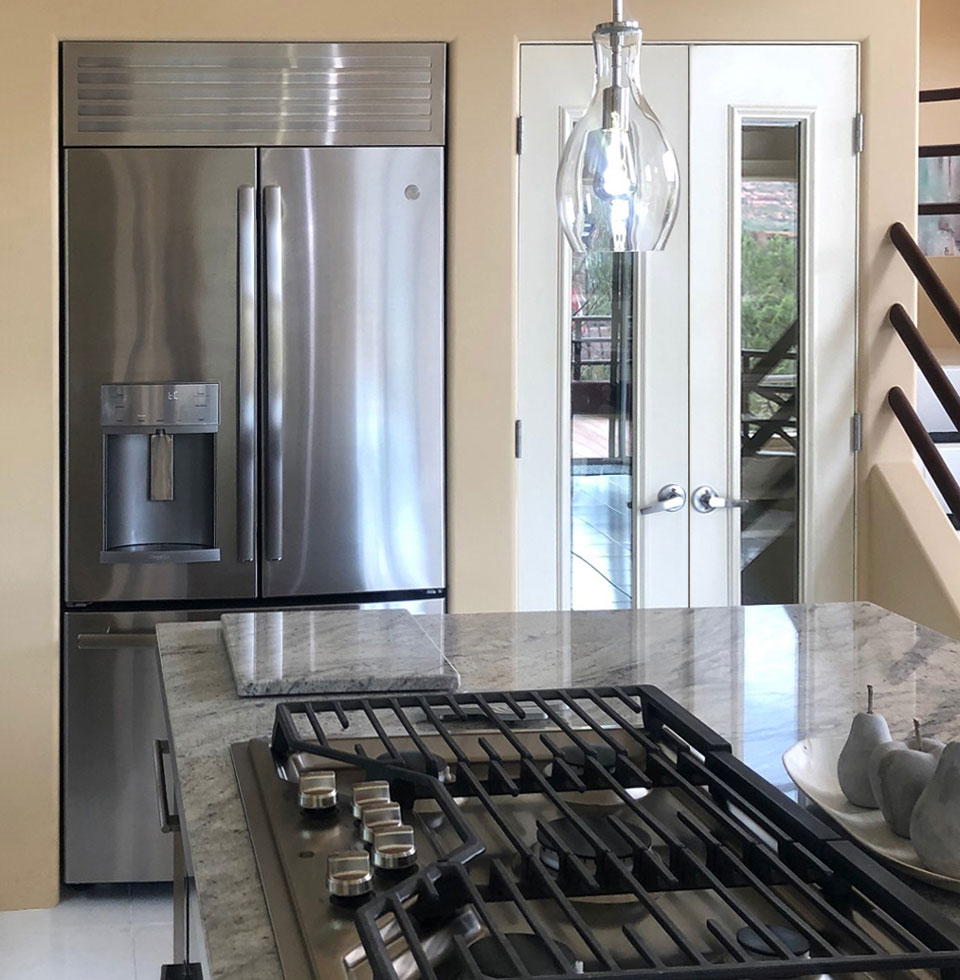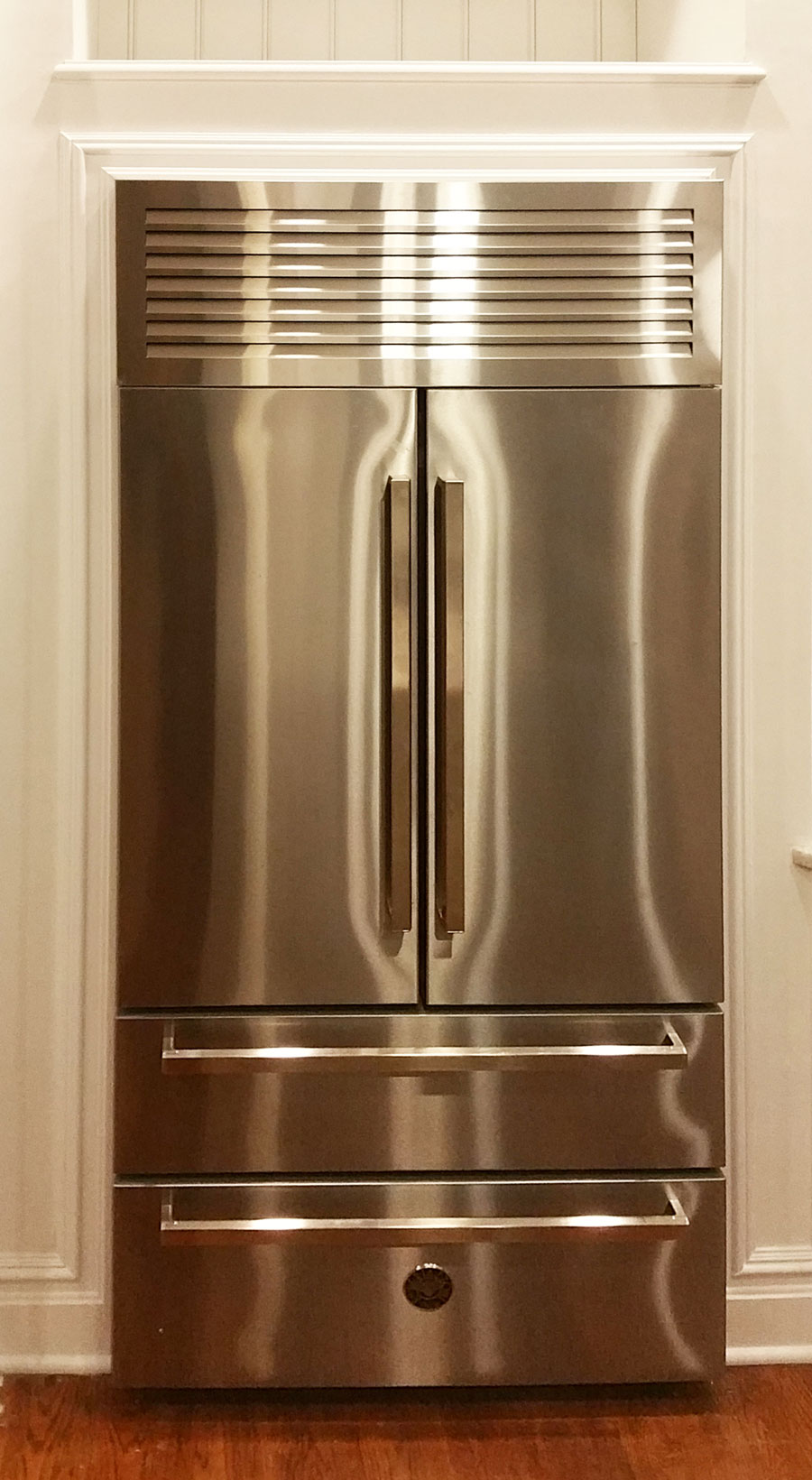 Refrigerator Vent
REFRIGERATOR VENT
Our Refrigerator Vent is designed to cover the gap above a refrigerator to give it a custom, built-in look. In most cases, these vents are used when replacing an older built-in refrigerator with a standard counter-depth refrigerator.
QUALITY
Our Refrigerator Vent is fabricated in either 18 or 20 Gauge 304 Stainless Steel. These custom vents are fabricated to fit your individual needs. Our Refrigerator Vents provide an attractively styled, easily installed product.
A complete line of kits are available to fit your personal requirements whether your project is a new home, a complete remodel, or simply an appliance change out.
Got the trim and it came out as close to perfect as I could expect!  Beautiful work!

I wanted to send a quick note of thanks for our wine fridge trim.  I received/installed it and it looks amazing.  Fits like a glove and really makes the fridge space look a lot better.  Thank you for all of your help and time following up.  I really appreciate it!

I just wanted to thank you for the great job you did in creating a piece of trim that allowed me to cover the gap between the top of our new refrigerator and the top of the cabinet above it.  It looks very good!  It was hard finding a company like yours online that could provide a solution for refrigerators that aren't true built-ins and manufacturers who don't offer trim kits.  Thanks again!
COLORS AVAILABLE:
True Stainless Steel
Request a Quote
Choose an illustration that best fits your installation set-up, and fill out the requested information below.
Refrigerator Cabinet Layouts (2 Options)
Complete This Form To Begin
Important: Please clarify whether you are a consumer or retailer/trade specialist by selecting the correct form