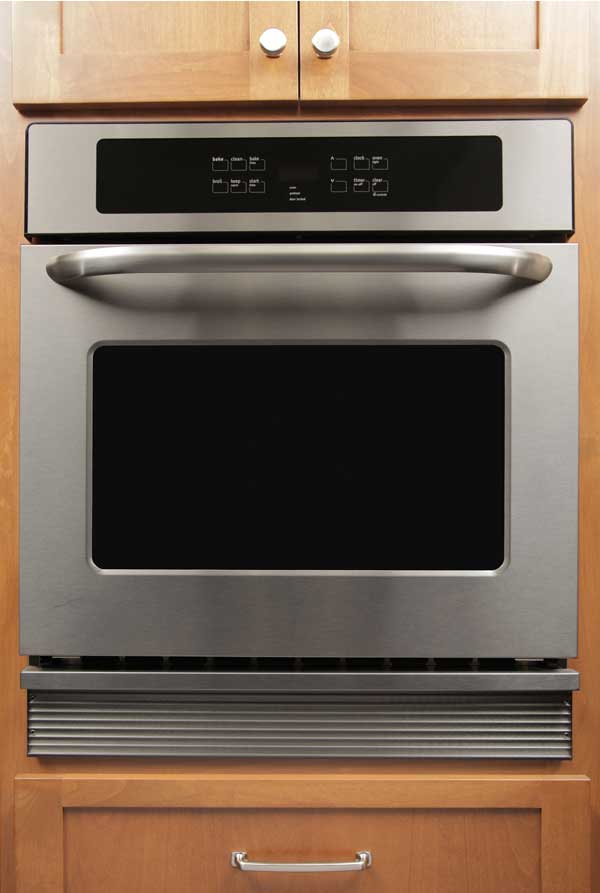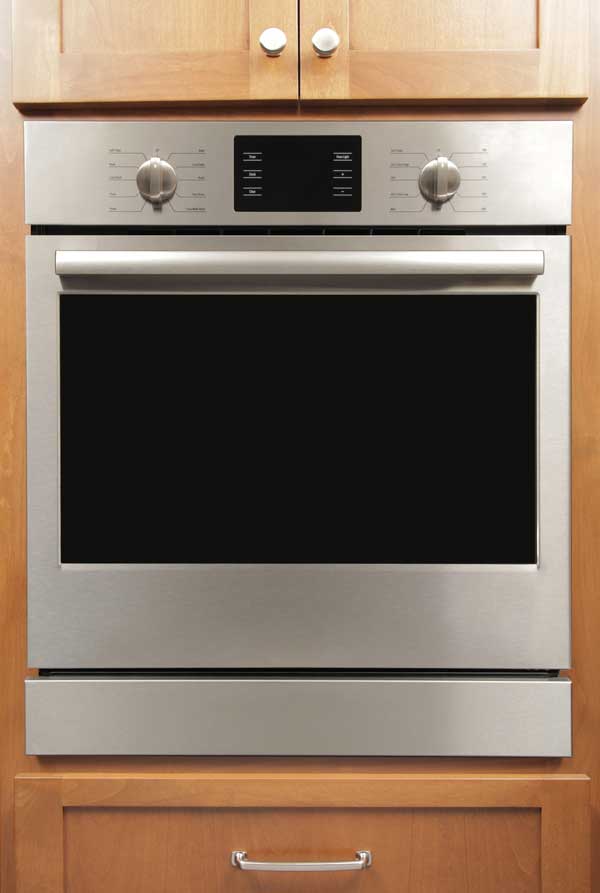 Oven Fillers
OVEN FILLERS
Our Oven Fillers are used to fill a gap below a wall oven when the existing opening height is taller than the height of the new replacement wall oven. These filler solutions alleviate the extra expense of replacing or refacing the cabinets to fit a new wall oven.
---
QUALITY
Many of our Oven Fillers are fabricated using high-quality aluminum, then color coated for a cosmetic and durable finish. Our aluminum trim options (black, white, and stainless finishes) are crafted from a ribbed extrusion that resembles a faux-vent with a fixed thickness of a 1/2". These fillers can be cut to various heights from 5/8" up to 8 5/8" tall.
Alternatively, we can fabricate the fillers in True Stainless-Steel.
These fillers are fabricated using 20-Gauge 304 Stainless-Steel. This material will allow us to fabricate the filler to virtually any size and form it to the same thickness profile as the wall oven. The filler will come as a single piece that is smooth/flat on the front side. We will incorporate mounting brackets with magnetic installation to allow for the most visually appealing look and easily installed product.
A complete line of kits is available to fit your personal requirements whether your project is a new home, a complete remodel, or simply an appliance change out.
Other Installation Options:
Wall Oven Trim Kit
We love our new oven with it's beautiful Micro-Trim piece at the bottom of the oven.  Your service and delivery was excellent and I am going to tell my friends about you.  Thank you.

Received and installed….LOOKS GREAT!  Thank you again for another trim piece that looks beautiful in my kitchen.  Everybody has been so nice and giving me extra care and I want to thank you all… I will refer anybody that needs your services!  One happy customer!

"It is installed and looks great.  I am so impressed with the quality of your product and ease of install… yes my husband and I installed it.  I am going to share your information with my Realtor who is also very impressed.  Thank you also for your very impressive customer service.  Speaking with a real person is such a nice touch and you followed up with every question I had quickly and within a week it was ordered and installed.  Thank you, thank you, thank you!"
COLORS AVAILABLE:
Stainless Steel Finish (Anodized Brushed Aluminum)
Black Finish
White Finish
True Stainless Steel
– click to view –
Request a Quote
Use this illustration, to fill out the requested information below.
Oven Filler Cabinet Layout (1 option)
Note: If you have gaps on each side of your oven please see our Oven Trim Kits
Complete This Form To Begin
Important: Please clarify whether you are a consumer or retailer/trade specialist by selecting the correct form